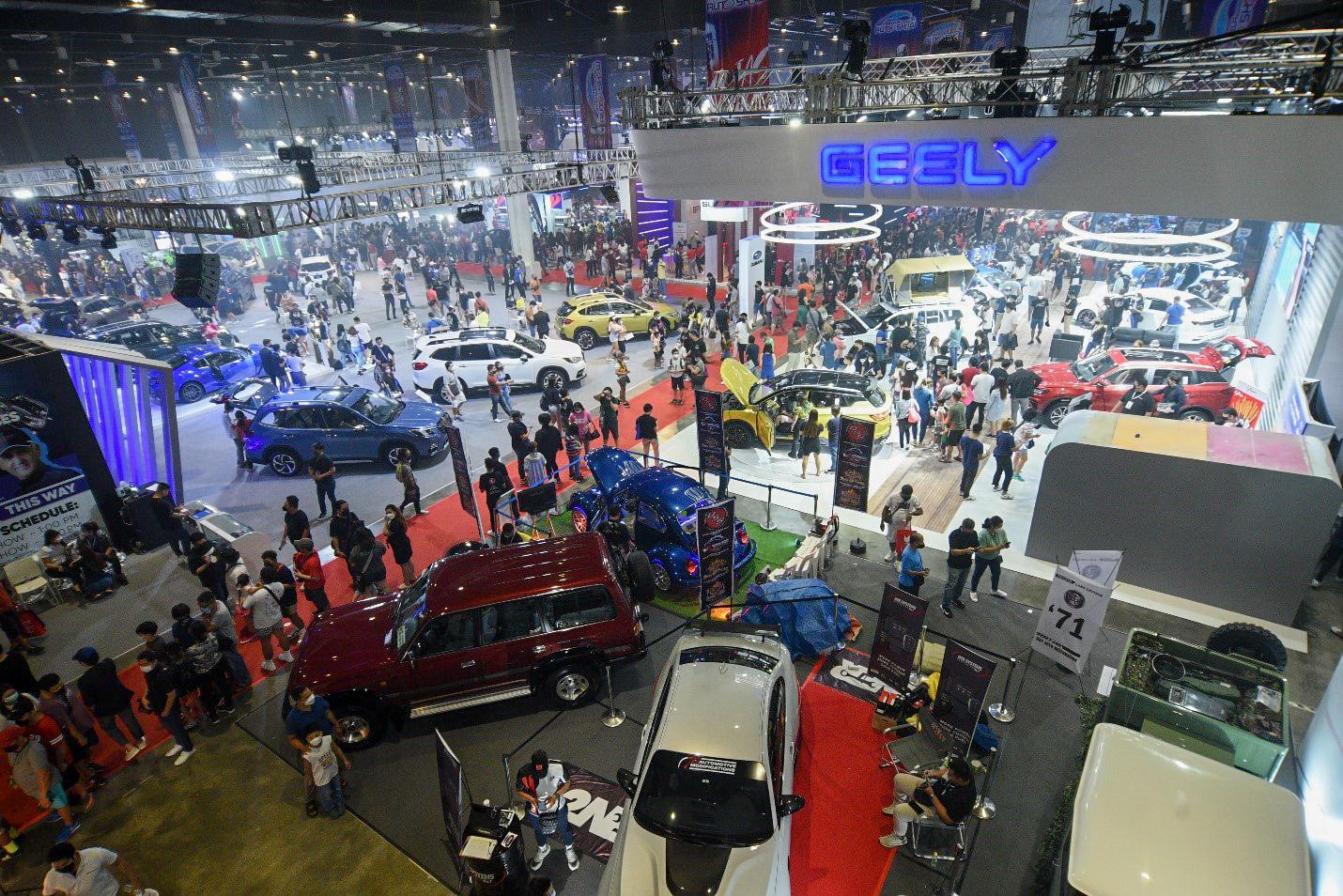 The 2022 Manila International Auto Show (MIAS) marked an exciting return to an onsite format, attracting more than 120,000 visitors during its four-day run. MIAS was held from April 7 to 10, 2022 at the World Trade Center, Pasay City. Leading car brands from the Philippine auto industry took the opportunity to launch new models, conduct test drives, and connect with customers in a way that's only possible at a live auto show. Events like auto shows provide the proper interaction and visceral experience that customers enjoy.
The opening day of the MIAS was marked by numerous vehicle launches. Changan launched the new CS35 Plus SUV as part of its initiative to offer cars with premium safety and convenience features at an affordable price.
Chery revealed the all-new Tiggo 8 Pro 7-seat midsize SUV, together with the Tiggo 5x Pro. Chevrolet unleashed the powerful new Tahoe 4×4 Z71, a full-size SUV with massive power and torque courtesy of a 5.3-liter V8.
The Trailblazer, Tracker, and a Red Hot Chevrolet Camaro RS coupe were also at the Chevrolet booth.
Foton launched the all-new Thunder 2.0 pickup, powered by a third-generation 2.0 diesel engineered and manufactured by Foton Motors, giving the truck a payload capacity of up to 1 ton.
GAC wowed MIAS visitors with the sleek Empow55 sports sedan powered by a 2.0-liter engine, and the second-generation GS8 SUV.
MG Philippines housed its latest, the HS SUV and upgraded MG 5 Core Plus Sedan at its elegant MG Concourse. The Concourse was designed to visually transform into iconic locations such as London's Piccadilly Circus and Shanghai's The Bund.
Maserati displayed their uniquely sporty sedans and Levante SUV.
Mitsubishi featured the new XPander MPV, with upgraded styling and 1.5-liter MIVEC engine. XPander buyers at the MIAS got the chance to win mountain bikes  or a family trip to Boracay.
Nissan showcased its technology at the MIAS, including its e-Power hybrid electric drivetrain in the new Kicks, the all-electric Leaf hatchback, and the Intelligent Mobility suite in the limited-edition Navara Pro-4X.
Peugeot marked a major event since the brand's relaunch under a new distributor. The French carmaker revealed the all-new 2008 SUV, powered by a turbocharged 1.2-liter mated to a 6-speed automatic transmission with "quick shift" technology.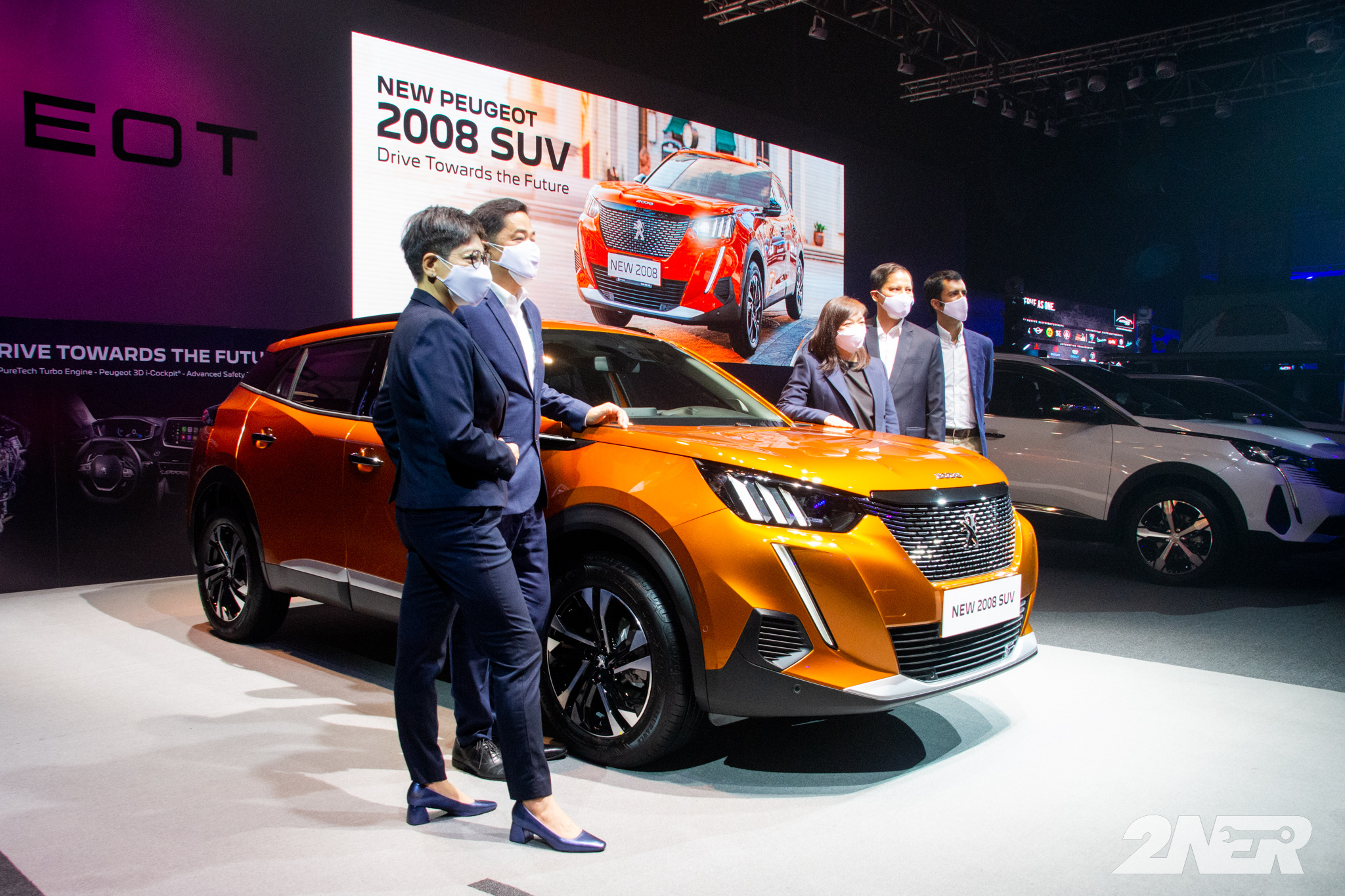 Subaru launched the all-new BRZ sports car and the 2022 Forester with the active safety package EyeSight 4.0. The Subaru BRZ and Forester were put through their paces at the tire-scorching Russ Swift Stunt Show, which ran thrice daily at the MIAS.
Volvo showcased its range of electrified sedans and SUVs, including the XC60, XC90, and S90 as part of its 2022 Boost Hybrid Range.
Autohub displayed the iconic Vespa scooter and Mini Countryman SUV.
Autoplus amazed MIAS visitors with a trio of rarely-seen race cars.
The MIAS Main Hall featured world-class booth displays from leading car companies, accessory distributors and enthusiast-oriented products. At the North Wing of the MIAS were exhibitors of light to heavy-duty trucks, as well as accessories and equipment for an outdoor-oriented lifestyle.
The MIAS East Wing featured aftermarket and car-car vendors highlighted by modified and custom-tuned vehicles. The MIAS outdoor area acted as a launch site for test drives and a platform the Subaru-Russ Swift Stunt Show. 
The MIAS co-presentor BPI provided special deals on auto loans for interested buyers who bought or reserved cars during the show.
Leading fuel and lubes brand Petron, as MIAS co-presentor, highlighted their products and services at a specially-constructed "gas station" booth. Petron also presented the MIAS Custom and Classic Car Competition, which attracted more than 40 entries from the country's leading custom tuners and shops. A competition and show organized by the European Mobile Media Association (EMMA) was likewise well-attended, attracting more than 30 entries. 
Mutt Motorcycles, a UK brand that merges vintage-bike styling and modern-bike performance and reliability, made its public debut at MIAS.
Method Wheels, known for high-performance off-roader wheels for race and street use, showed off its specially-equipped vehicles at the MIAS lobby and North Wing.
Porsche Design celebrated 50 years of the firm founded by the grandson and namesake of Ferdinand Porsche, Ferdinand Alexander "Butzi" Porsche.
Automobile Association Philippines supported the MIAS with its virtual driving station, and by  holding its Driver of the Year Awards at MIAS.
Everything was awesome at the Lego lobby display, including a large-scale Ferrari 512M race car that took more than 480 hours to build and weighing 280kg. Lego also showed brick replicas of iconic SUVs and motorbikes alongside their real-life counterparts.
The 2022 MIAS featured more than 200 cars and trucks, over two dozen motorcycles, and more than 100 exhibitors. The total covered area of the 2022 MIAS was about 20,000 square meters, with an additional 7000 square meters of outdoor space for displays, test drives, and the stunt show. 
"Worldbex Services International is glad to announce that we were able to surpass our performance targets for the recently concluded 2022 Manila International Auto Show (MIAS) held at the World Trade Center last weekend. We welcomed some 120,000 visitors during the four-day event, despite logistical challenges and restrictions brought about by the pandemic, episodes of rainy weather, and heavy traffic around the area. Almost all the car brands reported very high numbers in terms of reservations and inquiries. We look forward to progressing back to normal and holding the 2023 MIAS sometime around April," said Jill Ang, Managing Director, Worldbex Services International.
The Manila International Auto Show (MIAS) is organized by Worldbex Services International. For inquiries and concerns you may visit https://manilaautoshow.com/  or reach them at +63 8656 9239 and email [email protected]