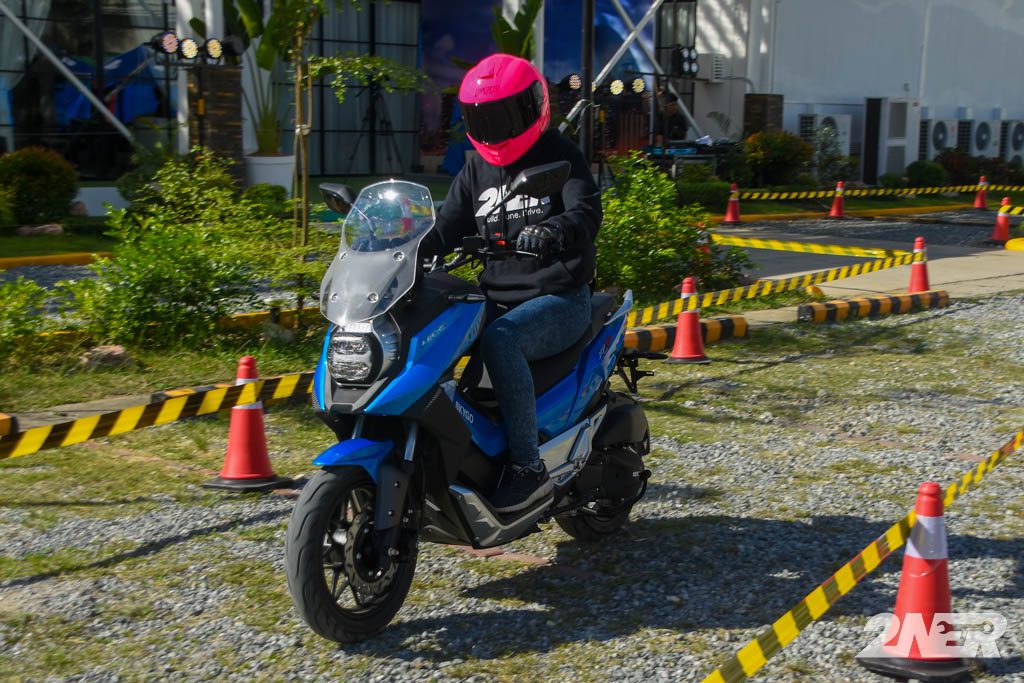 SKYGO Philippines is taking their motorcycle models to the next level. The trusted brand launched its next-generation city adventure scooter style this November 8, 2022 at the Oakridge Pavillion in Cebu City. The launched SKYGO KPV150 Dual Sport has power of an all-around road 2-wheel vehicle while providing comfort to the rider.
The handsome city adventure scooter is motivated by a liquid-cooled 149cc single-cylinder 4-stroke engine that features fuel injection and 2-valves. It comfortably produces 12 horsepower. All the 12 power ponies go to a continuously variable transmission to get the power down to the road.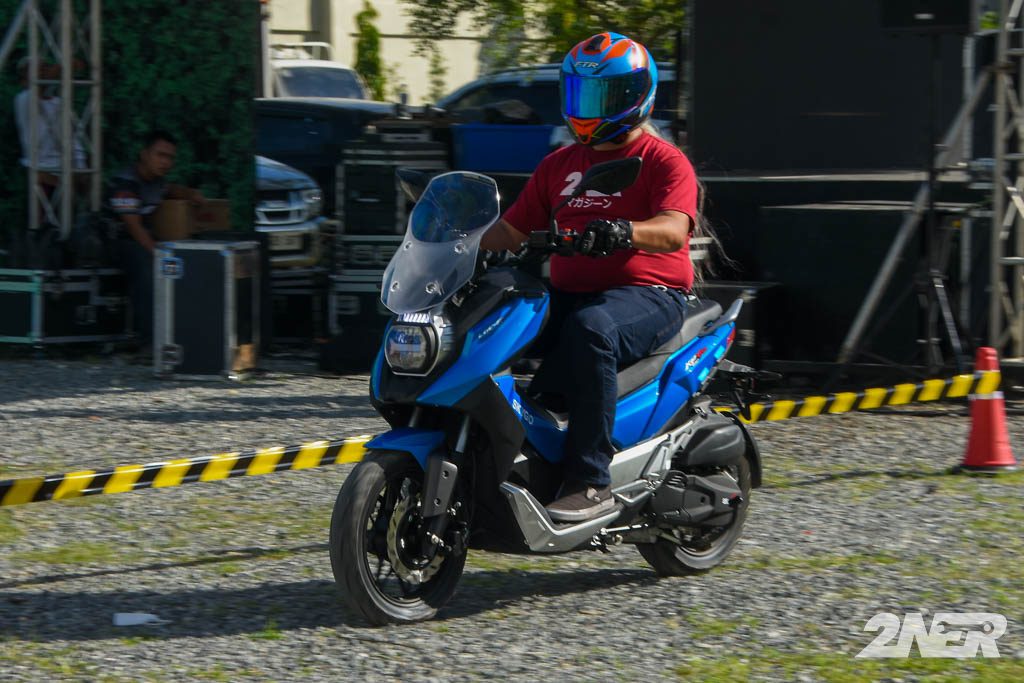 The quoted fuel consumption is a respectable 42-44 kilometers travelled per liter of fuel. That computes to roughly 400 kilometers per full tank of 11.1 liters of fuel. An automatic start/stop function helps in achieving the respectable fuel economy figures.
A kick stand safety switch wherein the KPV150 will not start unless its tucked in and will stop the scooter if its engaged, reducing road mishaps.
Smoothing out the ride on and off the road are standard hydraulic forks up front and a center mounted mono-shock absorber. For improved balance and comfort when maneuvering over potholes and other road imperfections. In addition to that, unhindered passability when traveling off the asphalted route is 180mm ground clearance.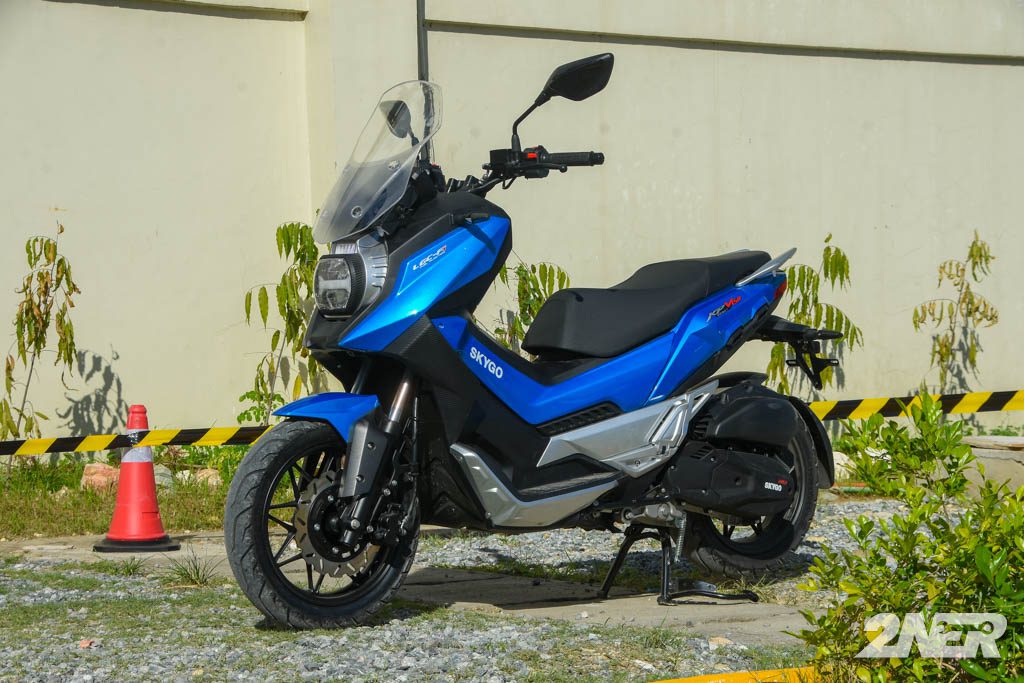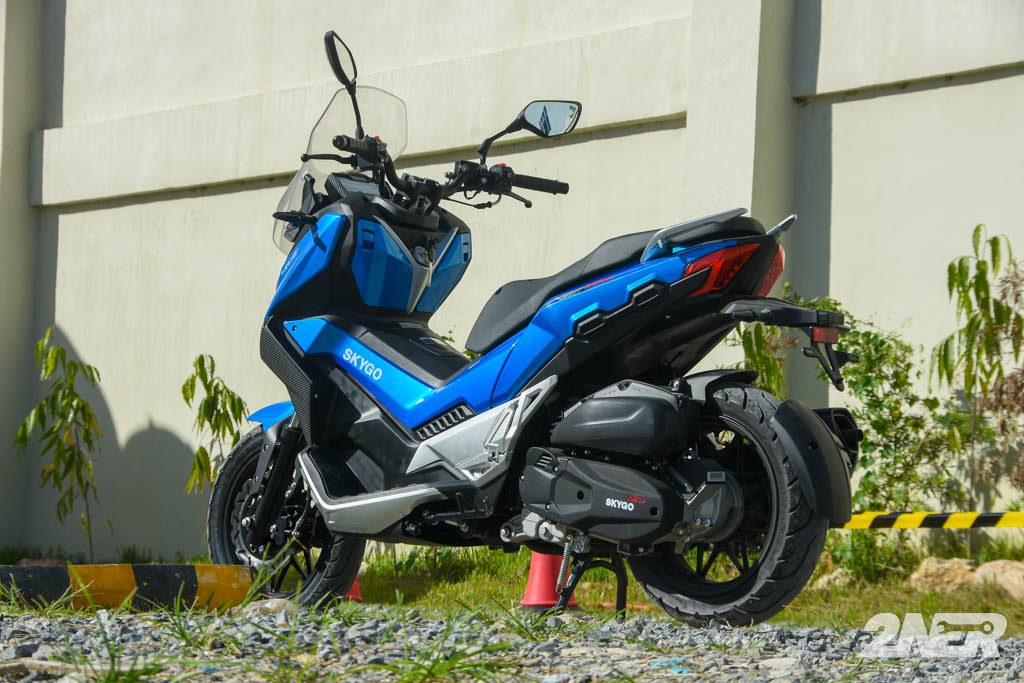 The handle bar is designed to make maneuvering easy, whatever the road conditions are wherever the scooter takes you. As they say, what goes forward (or backwards for that matter) must also come to a stop. Brakes are comprised of petal discs fore and aft.
"The safety of every rider is our priority. We've added comfort and maneuverability in mind, innovative features were also incorporated into the model. Especially now that travel restrictions are being eased nationwide. Road trips and long distance travel can now be enjoyable and safer with the KPV 150"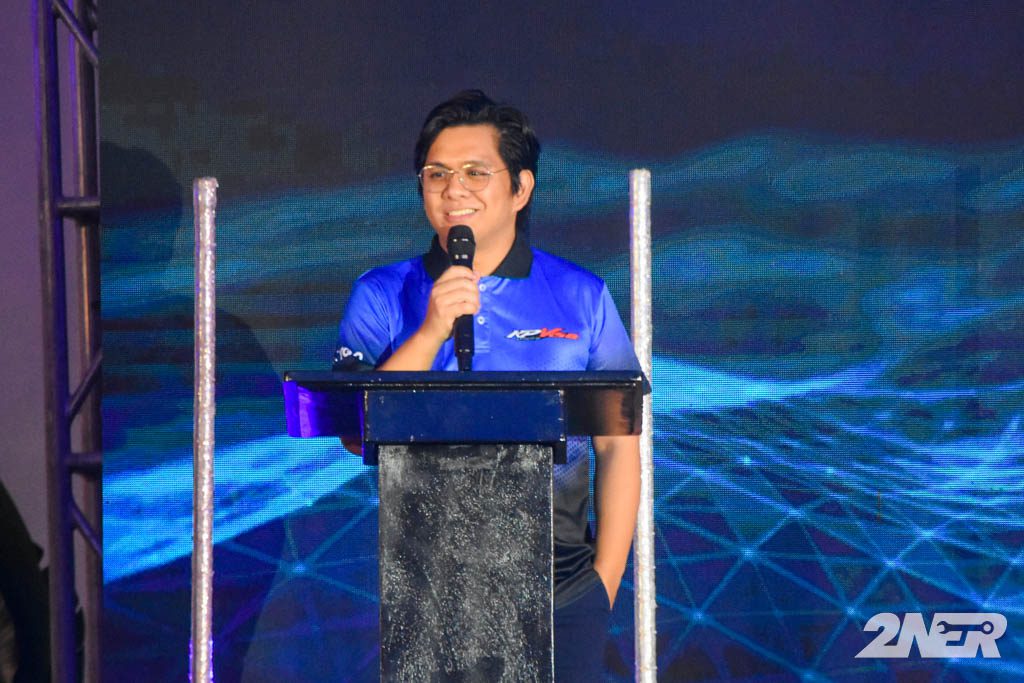 ,
said Gino Rosales, Chief Marketing Officer of SKYGO Philippines.
SKYGO Philippines' 2nd AT model, the KPV150 has a LCD digital dashboard that displays all the vital details needed.
There are 2 built-in USB port and a 12V power outlet, giving riders voltage power to charge their electronic gadgets while travelling.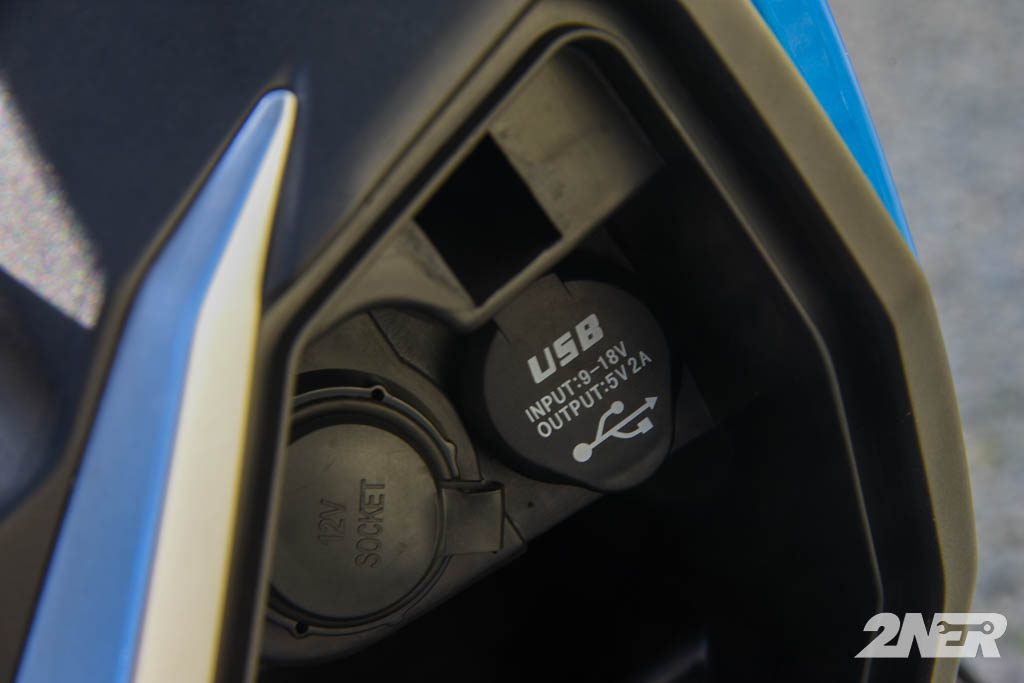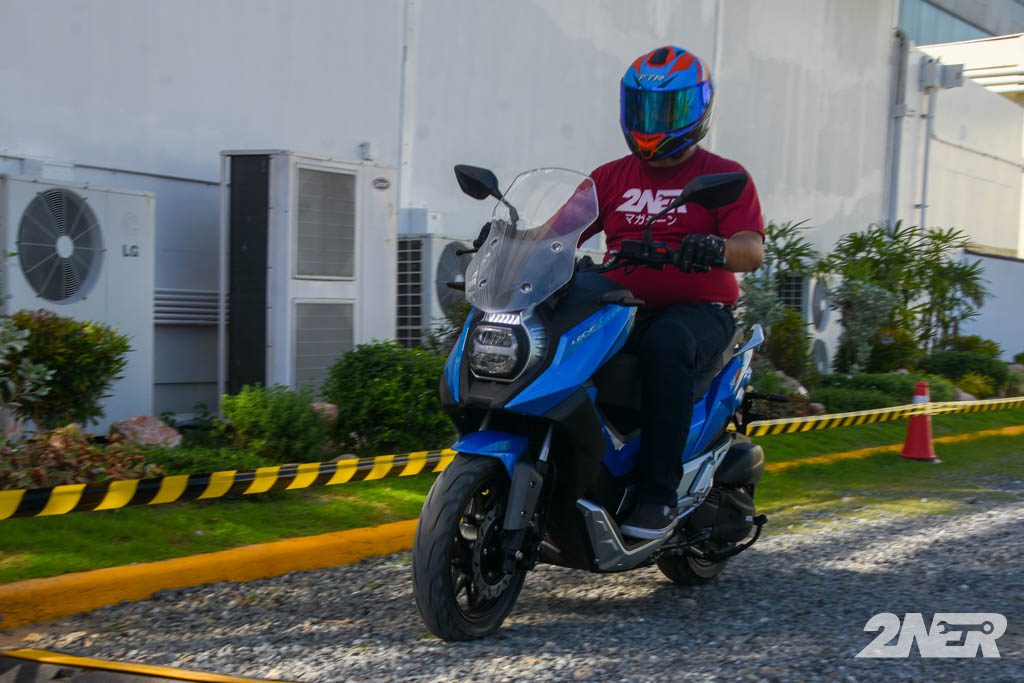 It is also equipped with LED headlights with Daytime Running Light(DRL) function and LED tail lights and side indicators. Heck, even the underseat compartment has LED illumination.
An adjustable windscreen protector rounds out the on and off-road features of the Skygo KPV150.
The KPV150 Dual Sport is presently available in Space Grey and Sapphire Blue.
With every Filipino rider in mind the KPV150 Dual Sport inspires confidence of doing rides safely and comfortably.
The Rear Center Monoshock Suspension helps improve balance when riding on both short or long-travel pace of the rider and helps to maneuver the scooter over potholes and other road conditions.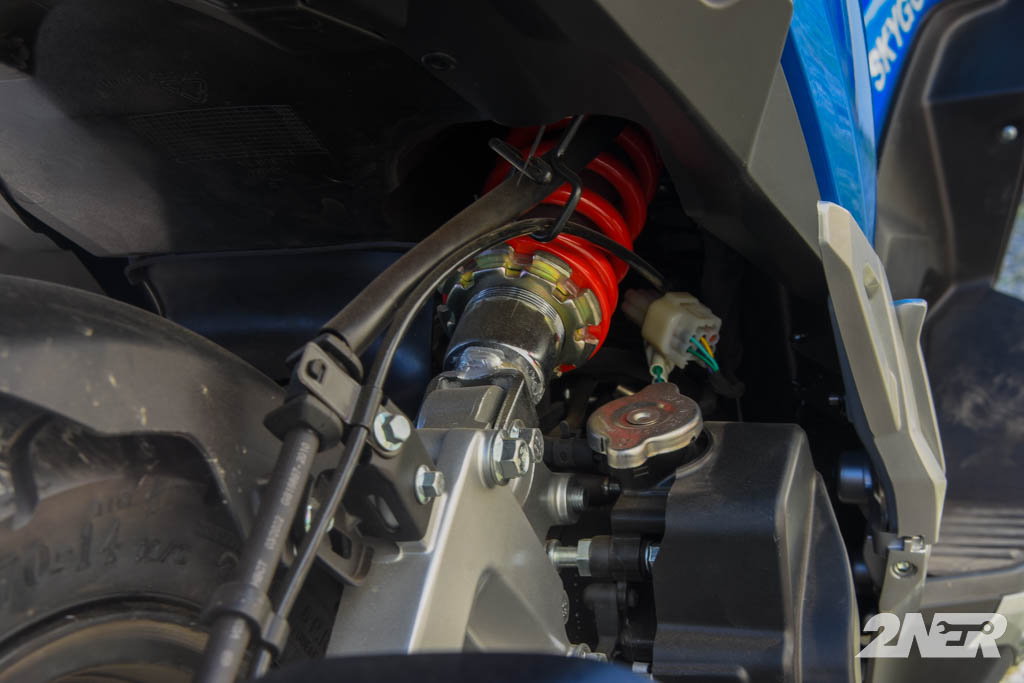 The SKYGO KPV150 Dual Sport launch event was graced by Skygo Philippines President, David Ian King and other executives all over the country.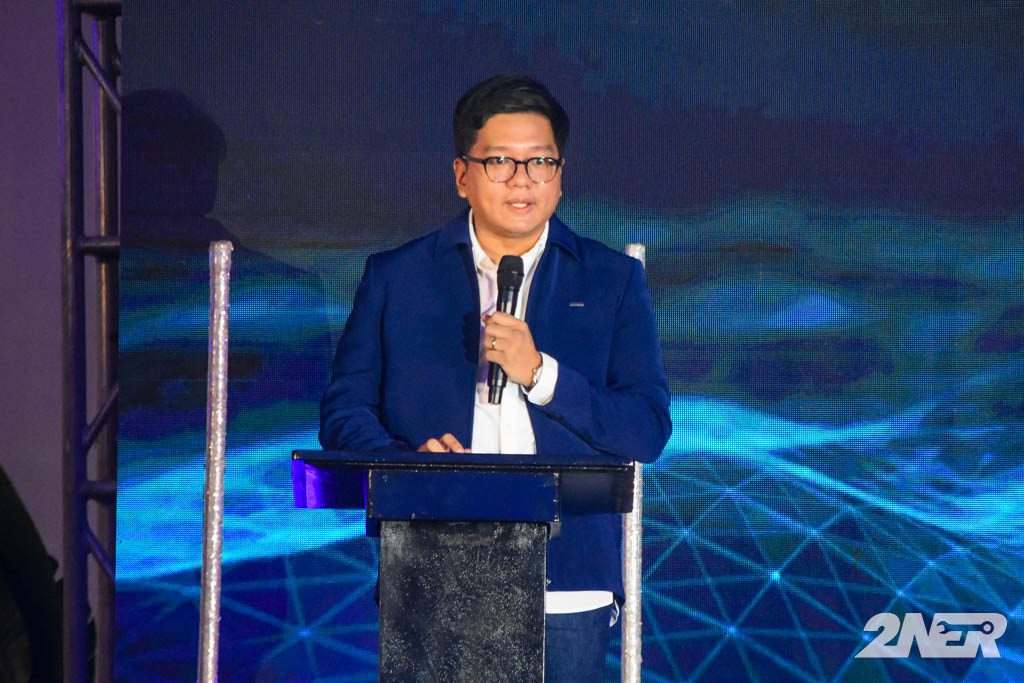 The guests were able to do a test drive at the event. Reservations and down payment schemes are now available at all the branches of SKYGO nationwide. The first batch of owners will get their units as early as December 2022.
With SKYGO looking at reviving their brand nationwide, expect more models to be launched on 2023.