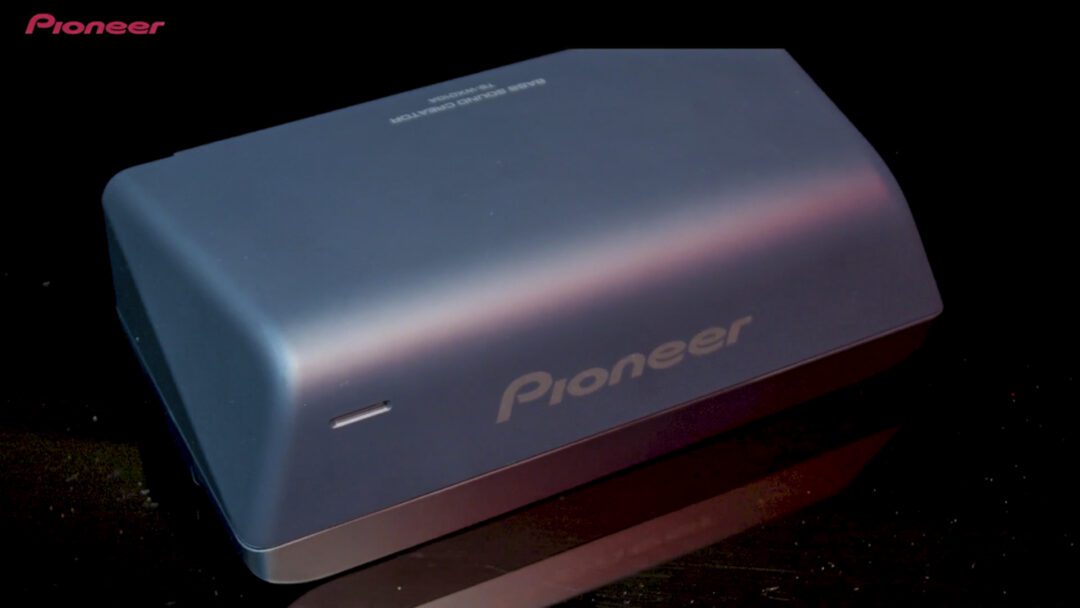 If you were lucky enough to join in on CES 2021 (Consumer Electronic Show 2021) on the online earlier this year, you might have caught a glimpse of a small, compact item that Pioneer debuted during the show. In today's vehicles, space is a premium. Car manufacturers seem to have this need to fill every nook and cranny when designing a new vehicle.
With that in mind, Pioneer has introduced a space saving subwoofer that can fit in the passenger footwell and it packs a Class D  amplifier to boot. Yes folks, it is an active subwoofer.

Pioneer debuted their TS-WX010A subwoofer over at CES 2021, with hopes that the ultra compact enclosure could satisfy our bottom end needs. The whole unit measures only 9-inches wide, 4-5/8" deep, and 2-3/4" high, and weighing in just under 3-1/2 pounds. It's Pioneer's smallest and lightest subwoofer in their product line up to date.
Designed to be small enough to be mounted in the passenger foot well area. The small size lends itself to be attached near the underside of the dashboard or the center console. Or, if you want to opt for a stealthy approach, installing it under the seat will do fine as well. Mounting hardware does comes with the subwoofer.
On the business side of the enclosure, the TS-WX010A features a 6-5/8" by 3-1/8" rectangular woofer with a low mass / high strength aluminum cone, urethane surround and high-power magnetic circuit housed in a down firing sealed enclosure made of high-grade resin. The compact subwoofer is powered by a built-in Class D amplifier that is rated at 50 watts RMS output (160 watts maximum). There is a full grille and down firing structure for cone protection for those wayward passenger shoes.
50 watts isn't much to write home about nowadays but consider that the TS-WX010A wil be inside the cabin. In close proximity to the listener, the sound it produces doesn't have to travel through seatbacks and deck panels. The TS-WX010A is also made for vehicles will low noise floors like electric and hybrid cars, big power isn't a necessity for full sound. The low power draw of the Class D amplifier also makes it suitable in this application.
Getting a full sound is made easier with Pioneer's TS-WX010A. Just find a mounting location, wire it up and you're good to go.